TARDIGRADE.INDUSTRIES
FOCUSED ON PROVIDING UNIQUE AND INNOVATIVE PROTECTIVE PRODUCTS.
PROTECTION, LIKE NEVER BEFORE™
What is a Tardigrade? ANSWER
I WANT COOL STUFF...
ARMORED EYEWEAR® | OCELLUS®
Nothing compares to the ballistic protection offered by the OCELLUS.
The 5 oz. lensing system is capable of defeating a 17 grain FSP (fragment simulating projectile) at 2130 FPS. Equal stopping power as a 1", 3 lb EOD visor.
Product is scheduled for delivery in May of 2023.
PRE-ORDER NOW
HINDSight™
SIMPLE, EFFECTIVE, the HINDSight is a Picatinny rail mounted tactical compact mirror. Capable of swiveling into several different positions to see threats before they see you.
This product is now shipping.
BUY NOW
MAXILLA™
Maximum Facial Protection.
Engineered by Tardigrade Industries for exceptional vision, breathability and comfort.  Pairs with an Advanced Combat Helmet under the brim and provides protection to the back of the heads Spinal Cord, Atlas, Axis. 
*Shown with optional 9mm Visor Protection.
BUY NOW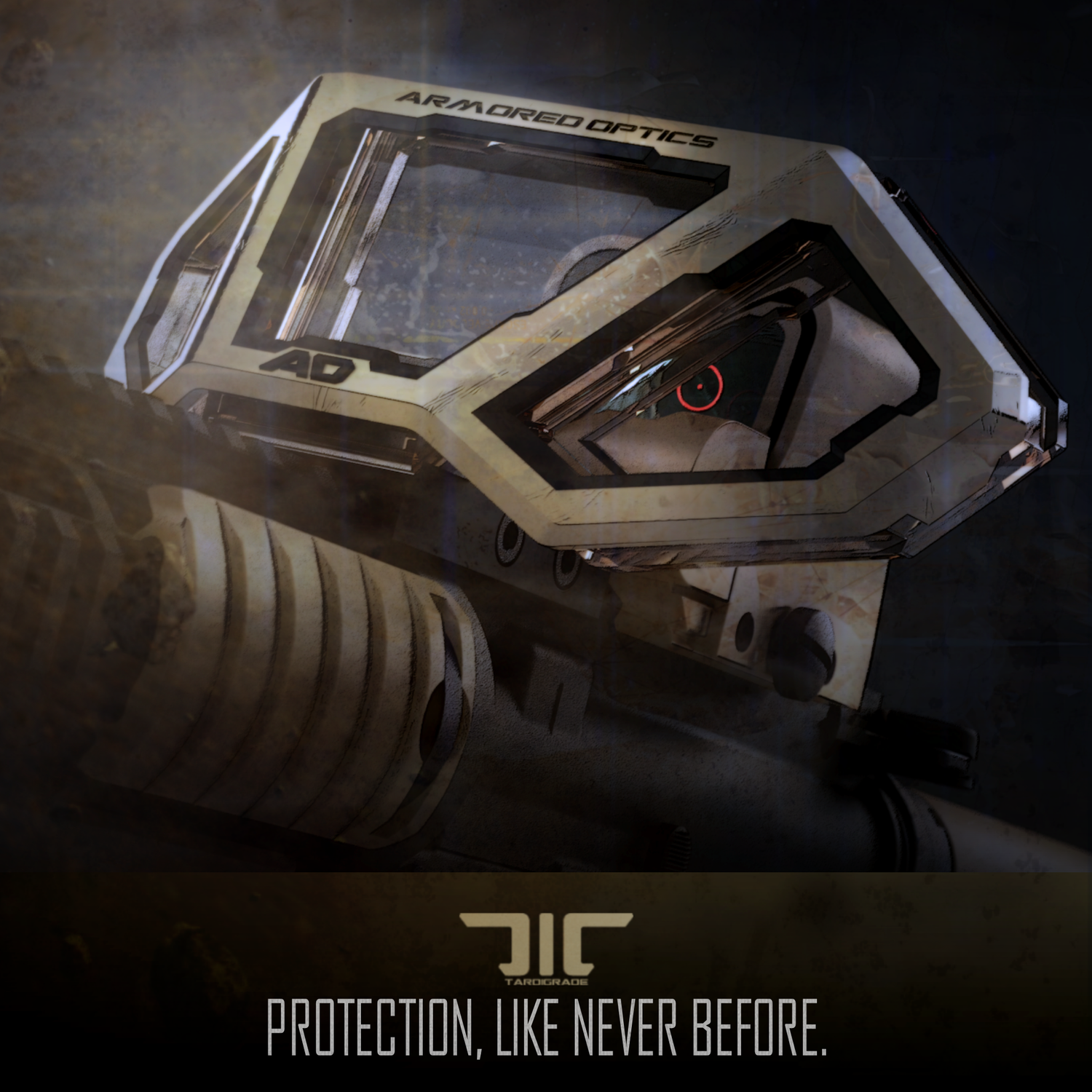 ARMORED OPTICS™
A quick detachable optically clear shield.
The A/O fits on a picatinny rail preferably in front of an optic.
This prouct will be rated to IIIA at 0°.
PRODUCT INFORMATION COMING SOON.
PRODUCT SPOTLIGHT | HINDSight™